Bring your
A-game


to the

C-suite
Leadership is messy, I make it easier.
Bring your
A-game


to the

C-suite
Leadership is messy, I make it easier.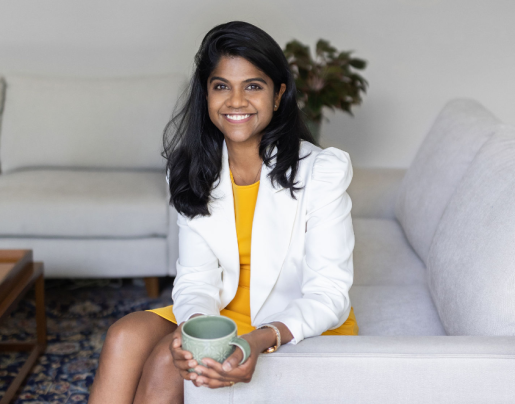 Millennial Burnout Workshop
Join us for a Saturday well spent on the 11th of March, 2023
We need emotionally intelligent leaders
To be an impactful leader today means being able to recognise, acknowledge and adapt based on your own emotional field as well as the emotions and projections of colleagues. You need to use emotional cues to drive your thoughts and behaviour. Having a high emotional intelligence allows you to engage and interact with others in an authentic and meaningful way.
Millennials are the burnt out generation
Too much exposure, too many choices and not enough privacy are factors driving millennials into a unique burnout stage. Career choices are no longer based on what you want, but instead based on what you think is right and what you see to be glorified on social media. Consistency, purpose and meaning are being drained out of your professional life. The rat race is now taking part in a hamster wheel, you are spinning on your wheel without ever gaining traction.
Executives have excelled with coaches
Nearly 80% of directors say their CEO would welcome coaching. 51% of senior executives reported they "receive coaching or leadership advice from outside consultants or coaches." Steve Jobs, a famously demanding and exacting leader, is known to have enlisted the help of executive coaches. As has the late CEO of the PepsiCo, Inc., Roger Enrico; Brian C. Cornell, the Chairman and CEO of Target Corporation; and the owner of Time Magazine and co-founder, chairman and CEO of Salesforce.com, Mark Benioff.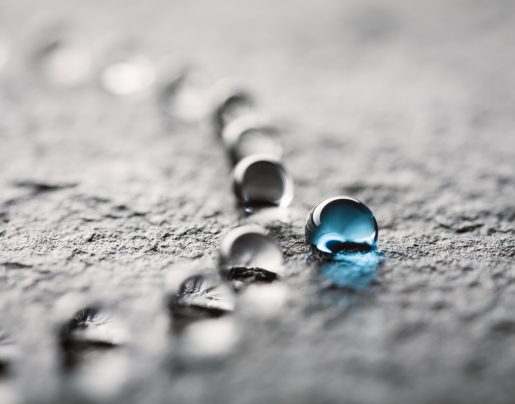 We have 15 years of experience across more than 14 countries and 10 industries (and counting) partnering with organisations on every continent except Africa and Antartica to create sustainable people and talent management strategies.
Within the comfort of a non-judgemental space, where raw emotions can be expressed, we conduct 1:1 coaching with leaders either online or physically depending on logistics and client preference.
Through consecutive sessions, we support the development of attuned leaders who are authentic, positive, and able to make sound business and people decisions.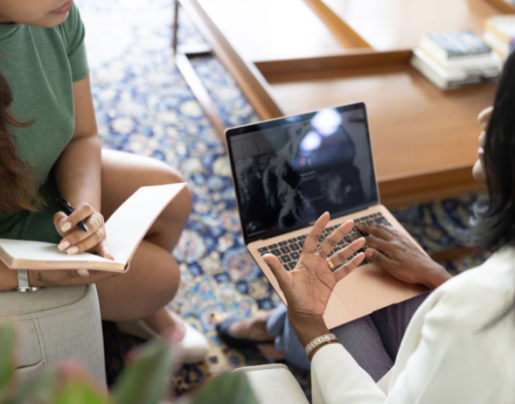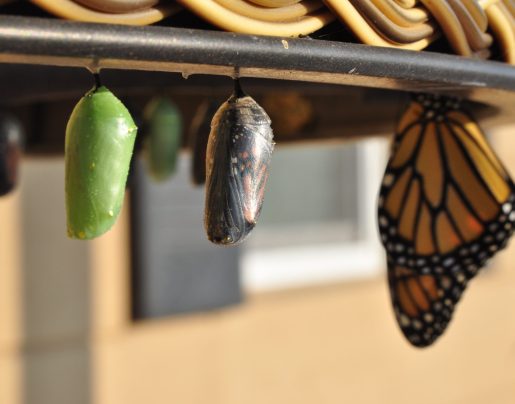 Assessment & Development Centres
We have more than 10,000 hours of assessing leadership behaviours across many industries globally, primarily in Europe and Asia.
We design and deliver bespoke assessment and development centres for mid and senior-level leaders. For the corporate individual, we include development-focused assessments as part of our coaching engagement.
We design and deliver bespoke workshops and corporate retreats for our clients. The topics covered include: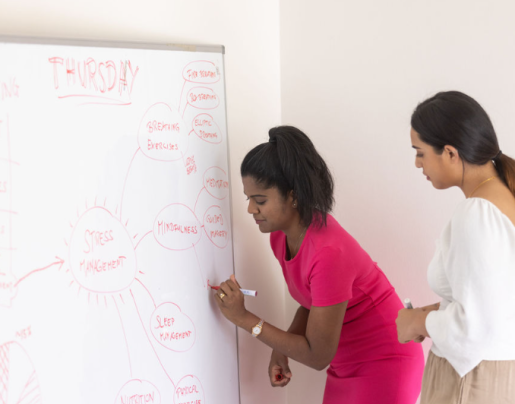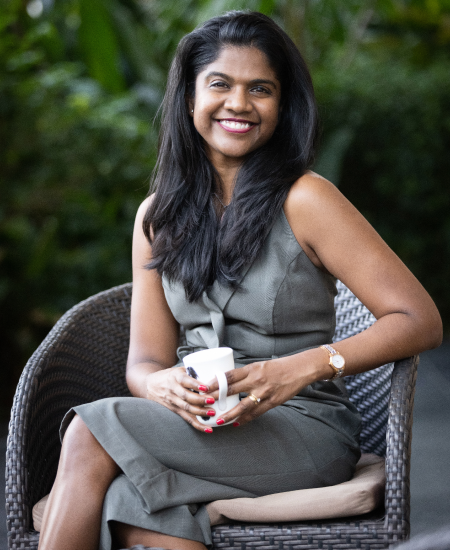 "My mission in life is not merely to survive, but to thrive; and to do so with some passion, some compassion, some humour, and some style"
– Maya Angelou
I am positive, authentic, direct and outcome focused.
I have a successful career consulting with clients in Asia and Europe on their people strategies over the last 15 years.
Real people, real feedback from organisations and individuals in Asia and Europe.
"Rebekah is an excellent coach. As a former handball player I know a great coach makes it much easier to go beyond my boundaries to make myself grow faster and stronger. But to find the right coach is not that easy. I was looking for a professional coach with a strong skillset and international experience. But even more important to me was a trustworthy connection to be open, honest, motivated and therefore efficient. And this mix is the key to our successful business relationship which started in 2021. Our talks are always exciting and I am looking forward to them. Learning about myself, seeing things from different angles or discussing cases from the workplace. We worked on my self-assessment and motivation to channel it and make the best use of it. I am honestly grateful for my time with Rebekah. With my best recommendation, schedule a talk with her and go beyond your boundaries."
"Rebekah Ockens provided me with some insight to recognize my own talent and ability. She's not only a good coach but also a warm friend who really cares to see you confidently grow and improve. Her contribution was part of my path to build my leadership competencies. The wisdom and encouragement I gleaned from her was invaluable for my transition into the new organisation. Our successful relationship was also based on the amount of time invested and our commitments to hold up the responsibilities at each other's end, which is what she's devoted to and never lacked."
"Rebekah conveys a very professionnal image and has a state of the art approach in designing and delivering assessment and development centres. I appreciate a lot her reactivity and her flexibility. She has an excellent cross cultural awareness. Last but not least, I enjoy a very pleasant, friendly and reliable partnership with her."
"I have worked with Rebekah in Europe since 2015, primarily delivering assessment and development centres together. Rebekah has deep expertise in designing and delivering assessment and development centres. She is sharp in her observations, a very good interviewer and is skilled at translating behaviours into desired competencies. She also takes great care to create customised development plans for participants. She displays empathy and easily builds trust and rapport with the client, the participants and with her colleagues. She is also excellent at tactfully challenging others when needed. I always enjoy working with her. She is a great colleague!"
"Rebekah's sessions have been very helpful for me to introspect on ways to improve myself, benefitting me both personally and professionally. I've learnt many techniques, backed by research and made practical by Rebekah for application in everyday work life. She has debunked my false notion that a leadership coach or occupational psychologist does not add value and is unnecessary. I see value in these sessions and everyone should give it a shot to see how it can help them."
"I approached Rebekah's session with an open mind, an intention to improve my soft skills & frankly, not knowing what to expect. Throughout the 6 months, she successfully tailored on-going conversations & improvement tips that have had direct impact on my personal growth. She builds trust, listens to my struggles & met me at my level to give practical suggestion that I can directly act on, with positive results. Furthermore, she can sense that sometimes, what I need to break through might just be an encouraging nudge or a friendly reminder. Rebekah is there for me & with time, I think there are many layers of personal development growth that she can unlock."
"Rebekah is an experienced coach with extensive knowledge in tools to improve leadership skills as well as managing one's self – emotions, values etc. She has demonstrated the ability to relate and empathize with her clients while at the same time providing the tools and/or action plans for clients to navigate workplace conflict and self-limiting beliefs. She is a good listener and provides valuable insights and perspective to her clients. I have tremendously benefitted from all the things we have discussed and reflected especially on the tools she has shared to provide some structure to navigate various work and life situations and has helped me realize my true potential as a corporate leader."
"Rebekah has been a skillful leadership coach in uncovering my growth areas, and shaping up a framework for my long-term development as a leader. The customised framework that we co-develop has been critical in guiding me day-to-day towards making conscious efforts in achieving progress across all the aspects. She's passionate about people development, and is quick to learn and understand about the work context or circumstances of her client in order to deliver the most-tailored coaching experience.
Our conversations have been hugely productive but above all – fun!"
"Rebekah has helped me evolve in my self-awareness journey. Her sessions have been very insightful and impactful. She has helped me identify blind spots in my thinking and behavioral patterns. I have been able to develop a better relationship with myself by applying the ideas she enlightened me with."
"Rebekah has been my career coach for almost a year now. Having recently started my career, I find Rebekah's rich experience in the industry helpful in identifying my strength and weakness. Rebekah likes to focus on long term performance coaching instead of looking for quick fixes for my performance at work, and her coaching sessions leave lasting impact on my performance. Rebekah is good at building trust with her clients, and I can let her know of my issues with no reservations. I wholeheartedly recommend Rebekah as a career coach and believe that she will be able to add value to your team."
"Rebekah has helped to break down my rather complicated problems into pieces and address them individually. She has also guided me on meeting with our partners to direct a more meaningful conversations. To some extent, she coaches based on our needs and circumstances, which would leave the coaching experience unique for each occasion."